Physicist-turned-TED-Writer Ben Lillie talks story, science, and the small moments that hold everything.
How does one go from being a theoretical high-energy physicist to writing for TED.com?
When you're a teenager with a liberal hippie mom, how do you rebel?
How do science and story intersect in Ben's life, and in ours?
Ben Lillie answers these questions and more in this episode of Retrospective, and he shares a story from his childhood that I will never forget.
Join us for The Story Collider's 2nd Anniversary Show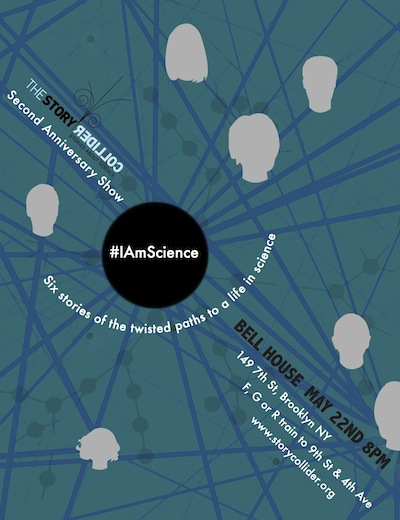 Ben Lillie has a B.A. in physics from Reed College, a Ph.D. in theoretical high-energy physics from Stanford and a certificate in improv comedy from the Upright Citizens Brigade Theater. He left the ivory tower for the wilds of New York's theater district where he writes, produces, and otherwise brings to light stories about the human side of science. He is Co-founder and director of The Story Collider, where people are invited to share their stories of how science has affected their lives. He is also a Moth StorySLAM champion, and a writer for TED.com.