"I'm not very good at envisioning things for myself because I'm always . . . I'm always writing the fantasy in my head a little too perfectly. You know, I'm always winning the lottery in my head when it comes to careers, and having opportunities present themselves and people discover me. And that's not the way it works. You have to build. You have to create your own opportunities. And, ten years ago I wouldn't have understood that, really, and it's not until the last three years or two years that I've realized that the hard work of creating your own opportunities is satisfying in and of itself." --Andy Ross
Andy Ross (aka The World's Greatest Wedding Dancer) is the creator and host of Real Characters, a showcase of New York's best storytellers, writers and comedians whose recent guests include Rachel Dratch, Kate McKinnon and Paul Simms.
In this episode, hear host and comedian Andy Ross on:
confidence: creative and personal
following his path and being far from home
the evolution of a live show
the difference between curating and creating
and what's inspiring him now.
You can find Real Characters at McNally Jackson bookstore in Soho on the 3rd Wednesday of every month or watch videos from previous shows on its website. Also, be SURE to check out some of Andy's videos here.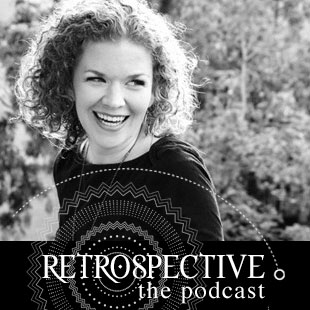 Listen: Use the player at the top to listen to this week's episode, or subscribe in iTunes. If you're enjoying Retrospective, please rate and review it in iTunes.